Althea Nonagria
2 baths
1 bedroom
67,37 sqm
ideal for AirBnb
Sale price
210.000 €
+ Auxiliary space 45,95sqm
45.000 €
Althea Nonagria Maisonette
Homes for sale in Andros
In the maisonette "Nonagria" there is a tiled roof, a northern stone wall and two balconies.
Inside, a wooden floor has been installed in the living room and bedroom. The first level, which is the living room with the kitchen, is dominated by a magnificent internal stone arch.
On the floor with the traditional wooden ceiling and the semi-circular fireplace there is a bathroom made of cement mortar, with an easy-to-use shower. The bedroom has a large shaded balcony with an endless view of the Aegean.
Specifications
---
Total area 67,5 sqm
Ground floor
(Living room & WC) 37,1 sqm
Balcony lower 5,3 sqm
Bedroom 30,43 sqm
Balcony upper 7,4 sqm
Auxiliary space 45,95 sqm
Large sheltered yard
Ideal for multiple uses
Characteristics
---
Sale from owner
Independent heating
Full amenity oak kitchen
TV
Air conditioning
Private parking space
600m from the sea
2,5km from Batsi
2 levels( + auxiliary space – 3 levels)
Uninterrupted sea view
Dining area
Ideal for AirBnb
Sheltered balconies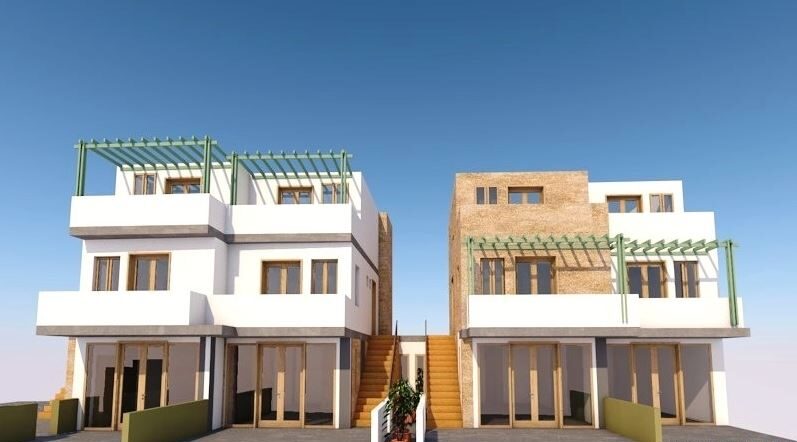 Auxiliary space
Under the "Noagria" maisonette, there is an auxiliary space, which can be used in various ways.
Area 45,95 sqm
Yard 22,38 sqm
Sheltered yard
Uninterrupted sea view
Price 45.000€